Current Issue
Vol 5 No 1 (2022)
Published March 25, 2022
Announcements
Call for Papers for Volume 5 (2022)
The Innovative Technology and Management Journal (ITMJ) is a peer-reviewed publication of the Eastern Visayas State University (EVSU), Tacloban City, Leyte, Philippines. It publishes scientific papers and review of research literature articles (RRL) on technology innovation, engineering, sciences, educational management, curriculum development and innovations, food and fisheries technology, management and entrepreneurship.
Interested authors may inquire through itmj@evsu.edu.ph.
For more information on the author guidelines, please visit https://journal.evsu.edu.ph/index.php/itmj
Deadline: May 31, 2022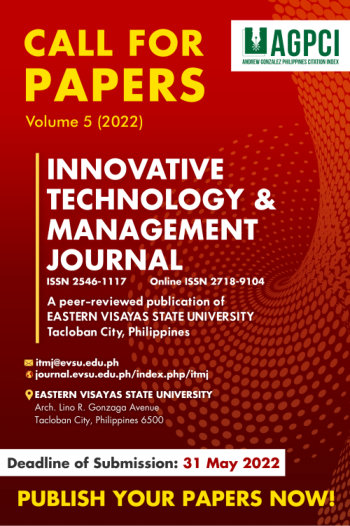 More…
Special Call for Papers (COVID-19 related articles)
You are invited to submit COVID-19 related articles. Please email us for more details. Deadline of submission is June 15, 2020.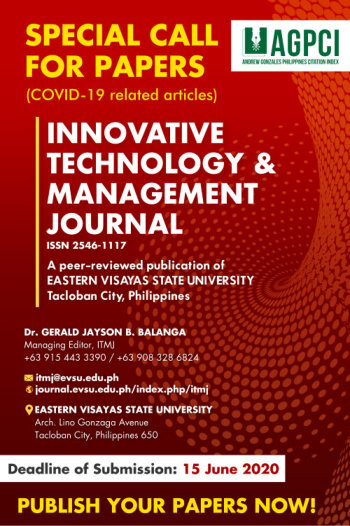 More…
2nd Call for Papers (Vol.3, 2020 issue)
More…