April 22, 2020
You are invited to submit COVID-19 related articles. Please email us for more details. Deadline of submission is June 15, 2020.
April 22, 2020
January 20, 2020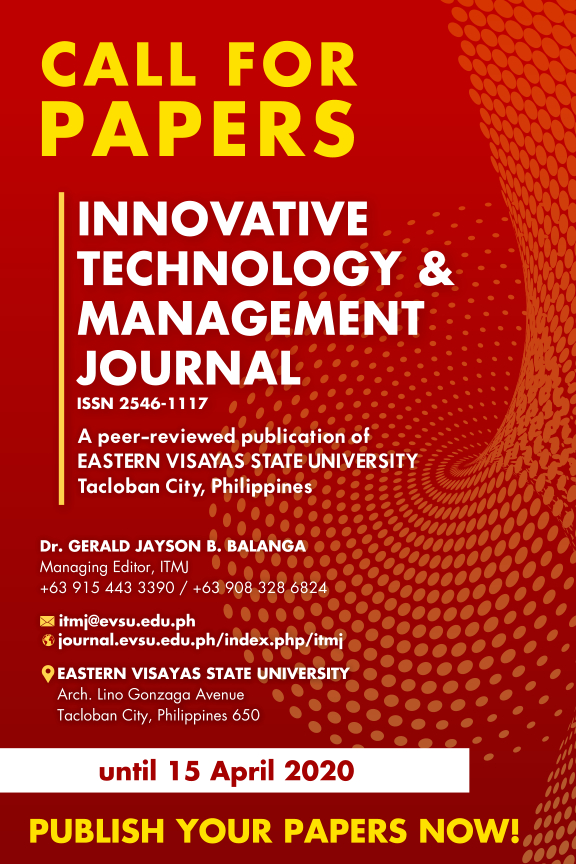 Deadline of Submission: 15 April 2020
To request a username and password to access the online journal system where the article will be submitted, please email the Managing Editor at itmj@evsu.edu.ph.
Thank you