Current Issue
Vol 3 No 1 (2022)
Published December 15, 2022
Announcements
Call for Papers for Volume 1 Issue 1
More…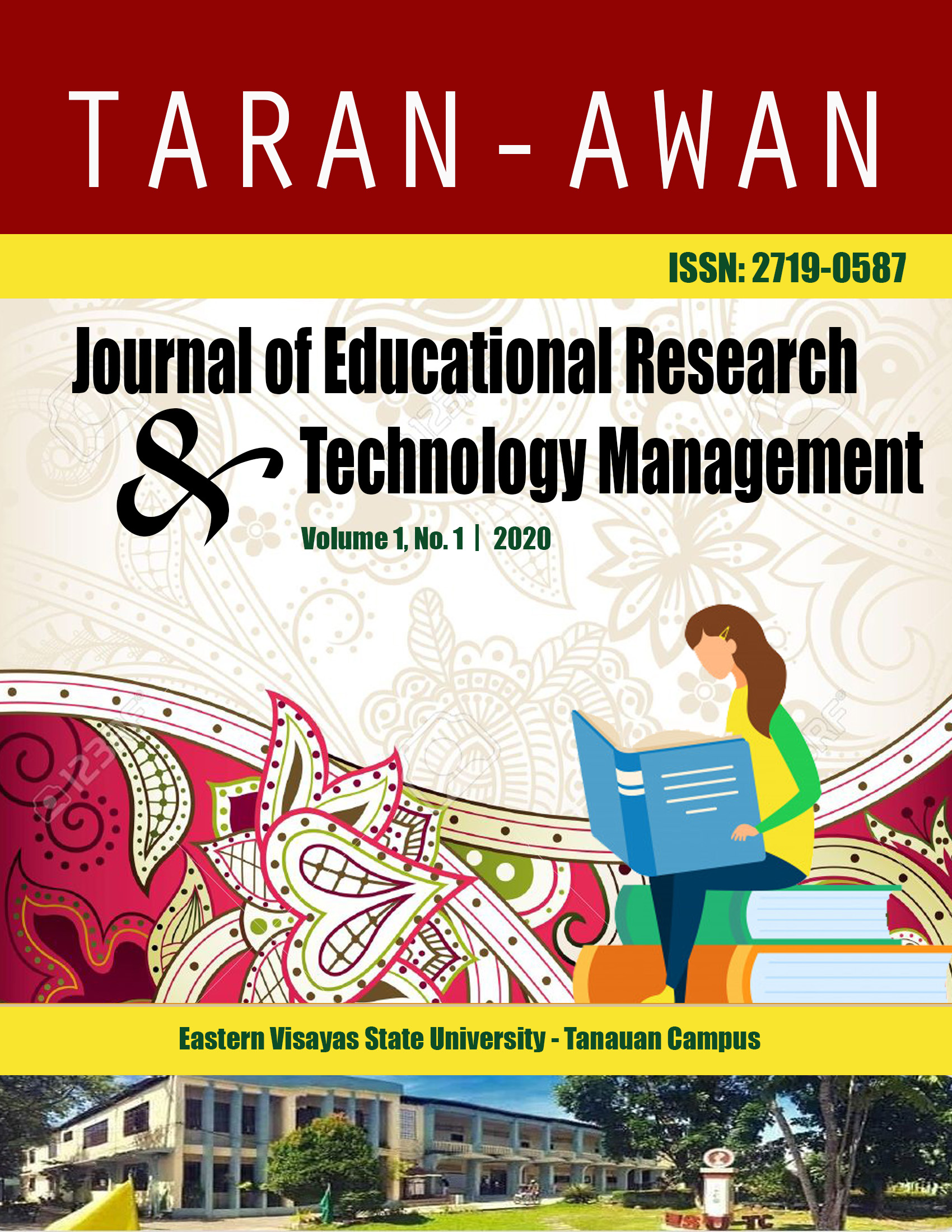 The
TARAN-AWAN Journal of Educational Research and Technology Management
is a multidisciplinary, and peer-reviewed journal. It aims to disseminate relevant and significant research in Education and Technology Management across disciplines.
It calls for original articles (research studies, reviews, theoretical and methodological principles and analyses) on issues and concerning the different professions from a multidisciplinary perspective.
The Journal publishes once per year; Special issues may be published within a calendar year.
ISSN: 2719-0587 (Print)
E-ISSN: 2799-0745 (Online)